The Texas Legislature Stands Adjourned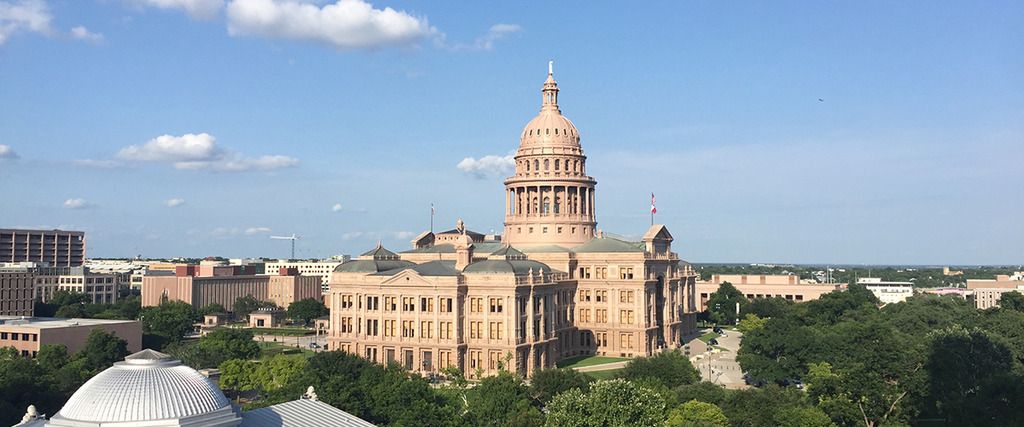 Dear fellow Texans,
The 85th Session of the Texas Legislature has adjourned. We now await word from Governor Abbott to see if he plans to call us back for a special session on issues the he believes remain unfinished.
Out of approximately 6,600 bills that were filed, over 1,200 ultimately passed both the Texas House and Texas Senate and await the Governor's signature to become law. Most notably, the Texas House worked collaboratively with the Senate to meet our single constitutional requirement of passing a balanced state budget for the 2018-2019 period.
In addition to passing a balanced and fiscally conservative state budget, the Legislature addressed Governor Abbott's top emergency items, including CPS and Foster Care Reform, Sanctuary Cities, Ethics Reform, Convention of States and Voter ID. Further, we passed monumental pro-life reforms and worked to ensure a strong and prosperous business climate.
Here are just a few highlights of this session's accomplishments:
Conservative Budget
The Legislature passed a balanced budget that addressed our core priorities, including public education, public health, infrastructure, criminal justice and border security. This budget contains no new taxes and no new fees, and stays well below the growth of our population plus inflation while meeting the critical needs of the state in a tight budget cycle.
Sanctuary Cities Ban
Senate Bill 4 requires local police to cooperate with federal immigration authorities and protects the right of police to ask about the immigration status of people they lawfully detain. SB 4 also prevents local governments from adopting policies or city ordinances that would limit the ability of police to do their job and cooperate with federal law enforcement. In addition to SB 4, we authorized another $800 million for border security in the budget over the next two years, matching the commitment we made in 2015.
CPS and Foster Care Reform
Leading up to the start of the legislative session, a number of high-profile tragedies had exposed critical problems at Child Protective Services, which was plagued by high turnover among employees entrusted to protect children from abuse. In order to bring stability to the CPS workforce, the Legislature passed a pair of funding bills adding more than 1,400 new caseworkers. We also made a number of other reforms to CPS and foster care.
Mental Health
The Legislature directed key resources toward renovating state mental health facilities, reducing waiting lists for services and establishing matching grants to support community initiatives. This was a banner year for improving mental health care in Texas.
Education
While it's unfortunate that a plan was not agreed upon to overhaul the public school finance system, we found other ways to improve education policy. The Legislature reformed the A-F school rating system to ensure that schools are evaluated more fairly and accurately. And we put significant new dollars into TRS-Care to preserve health care for retired teachers.
Cybersecurity
House Bill 8 will improve the protection of Texans' private data in the hands of state agencies, while House Bill 9 gives prosecutors tools to fight cybercrimes. The state budget for the next two years provides more than $100 million in funding to address critical cybersecurity and IT needs across state agencies.
Convention of the States
The Texas Legislature voted to call for an Article V Convention of States, making Texas the 11th of the 34 states needed to call a constitutional convention to rein in the power of the federal government. Under SJR 2, the convention Texas is seeking would be limited to considering amendments expressly for proposing amendments to the Constitution to impose fiscal restraints on the federal government, to limit the power of the federal government, and to limit the terms of office of federal officials and members of Congress.
Ethics Reform
The Legislature was able to pass a package of bills to impose more transparency on the officials you elect to serve you. From more reporting on business interests to ensuring candidates don't use campaign money to lobby after they leave office, this new legislation will ensure that your government is open and responsive to you.
Pro-Life
This session we passed Senate Bill 8 which codifies current agency rules with respect to the proper and humane disposal of fetal remains. The bill bans the abhorrent practice of Partial Birth Abortions – aligning our state with federal law – while exposing the unconscionable practices of certain abortion providers by prohibiting the donation and sale of fetal tissue. Most notably, Senate Bill 8 bans the torturous and barbaric practice of "dismemberment abortion".
Voter ID
With the passage of Senate Bill 5, Texas' Voter ID law has now been adjusted to meet court requirements while still preserving the integrity of Texas elections and protecting legal citizens' right to vote. This was another one of Governor Abbott's emergency items for the session that we were able to pass in the final days of the legislative session.
There is more left to do:
Moving forward, a special session is expected to be called by Governor Abbott to extend the operations of five state regulatory agencies, including the doctor-licensing Texas Medical Board, whose fates were unable to be resolved during the final hours of the regular session. Other issues that could be on the table for a special session include property tax reform, a revamping of our school finance system, and any other issues the Governor decides to add to the agenda.
I stand ready to get back to work should the Governor call a special session to finish the job we started and welcome your feedback on what still needs to be accomplished.
Please feel free to contact me if I can be of assistance.
God bless Texas!
Dwayne Bohac